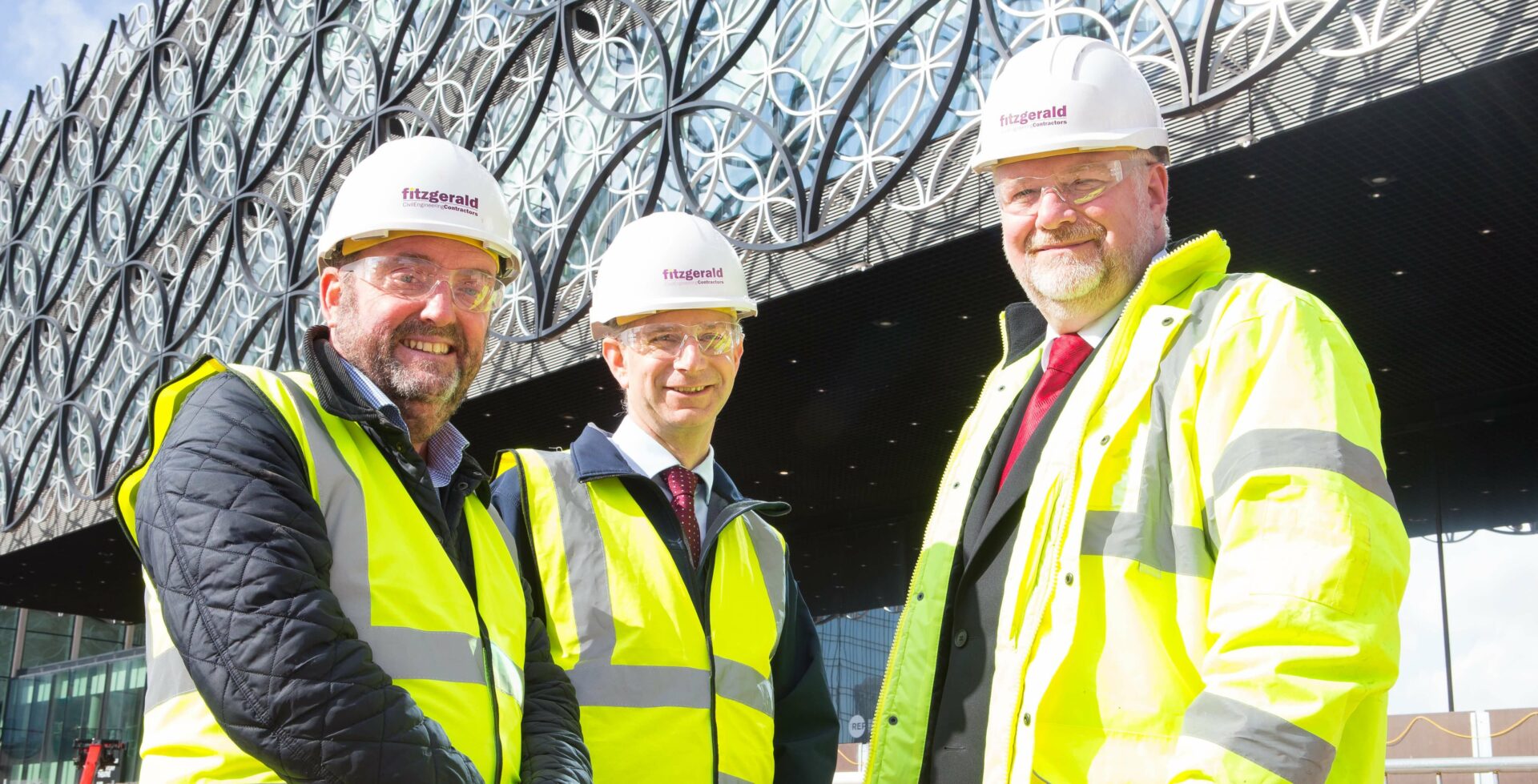 Meet our Leadership Team
The senior leadership team at Fitzgerald Contractors have the breadth of expertise and depth of experience necessary to drive our strategy and continue to deliver sustainable and profitable performances from our operations.
Nick Coley
Managing Director
Nick has been Managing Director of Fitzgerald Contractors since 2008 and in 2013 completed the purchase of the company from Bouygues UK becoming the Principal Shareholder. In 2022 the transaction was completed to convert the business to 100% employee ownership.
He is actively involved in the business on a day to day basis focussing on managing Key Client Relationships and overseeing the growth and development of the business.
Nick has extensive experience of highways works, encompassing Section 278 and 38 works, significant public realm schemes and public transport infrastructure projects.
He works closely with major private and public sector partners, providing drive and direction to ensure the successful delivery of their projects.
David Hill
Commercial Director
Dave oversees our commercial team and ensures the timely and accurate management of the financial aspects of our projects.
He has a wide experience of the financial management of highway s and public realm contracts. Dave develops, sets and monitors all company cost plan objectives in conjunction with the Managing Director. He advises and checks on all supply chain orders for overall compliance and to ensure minimum exposure and maximise commercial gain. Dave ensures all supply chain payments are made in a timely manner and in accordance with order agreements.
Alex Fish
Operations Director
Alex joined Fitzgerald Contractors in 2011 having previously worked for Wrekin and Birse Civils. He has over 20 years' experience in Civil Engineering, his engineering background and experience ensure he has the technical knowledge required to undertake the role of Operations Director.
He is responsible for the Operational Performance of all Fitzgerald contracts and is the line manager to our Contracts Managers who operate across the Midlands, providing support and guidance for site staff on all issues.
Alex also fulfils a key client facing role to ensure our contracts deliver to the necessary budgets and timescales.
Alan Harris
Pre-Construction Director
Alan was appointed to the Board of Directors in 2021 as Pre-Construction Director having joined Fitzgerald Contractors in 2012 holding the role of Managing Estimator for 9 years. He attained a first-class BEng (Hons) degree in Civil Engineering from Aston University and possesses 25 years industry experience at both site and management levels having held roles with Wrekin Construction, Enterprise and Galliford Try.
Throughout his career Alan has worked on some of the UK's largest and complex civil engineering projects including the Heathrow Express Rail Link, Centenary Square Birmingham Public Realm Enhancements and Cardiff Central Square redevelopment.
He leads our Pre-Construction Team of in-house Estimators and Planners and oversees the compilation of robust cost submissions. Alan has played a leading role in shaping the company's proactive approach to working collaboratively with clients, a key aspect of this process is providing clients with Early Contractor Involvement. Alan utilises his extensive industry knowledge and best practice to help clients focus on project costs and construction timeframes associated with proposed schemes, gain a better understanding of project risks, and provide alternative options to aid our clients in decision making.
This creates significant upfront client benefit as relationships and scheme knowledge are already in place, engendering mutually beneficial relationships which has led to Fitzgerald delivering schemes more efficiently and winning repeat business with many public authorities and private clients.
Paul Lycett
Surveying Director
Paul joined Fitzgerald Contractors in 2009 and has held several key commercial positions in the business Senior Quantity Surveyor (QS), Managing QS and Chief Surveyor and was appointed to the Board of Directors in 2021.
He holds a BSc Quantity Surveying degree and over a 25-year career has worked across a broad variety of sectors including building and civil engineering, rail, pipelines and utilities. Paul leads a team of 10 Quantity Surveyors ensuring that the Surveying function of Fitzgerald manage all project risks and costs whilst maximising value for our clients.
He is passionate about instilling a culture of communication and strong working relationships with clients. This underpins the Commercial team's approach to working collaboratively with our clients, supply chain and third parties in a transparent, timely way to bring cost visibility and certainty of financial outturn so that our client is as informed as we are.